The Mortgage Partner Connection
WIth over 30 years in the Charlotte area I have many partners that I work with that are the best in the industry! From Financial Planners, Certified Public Accountants, Lawyers and Business Owners. My connections make for an experience unlike any other Loan Originator that provides my clients with an advantage and expertise from every aspect. Below are some helpful links about the area as well.
The Charlotte OBSERVER
The Charlotte Observer is the #1 local newspaper source for Charlotte and all of the surrounding areas.
Eat. WORK. PLay. CHARLOTTE
Eat. Work. Play. is a guide on what to do when you are in the Charlotte area. Anywhere from food, places to go, or things to do when in Charlotte.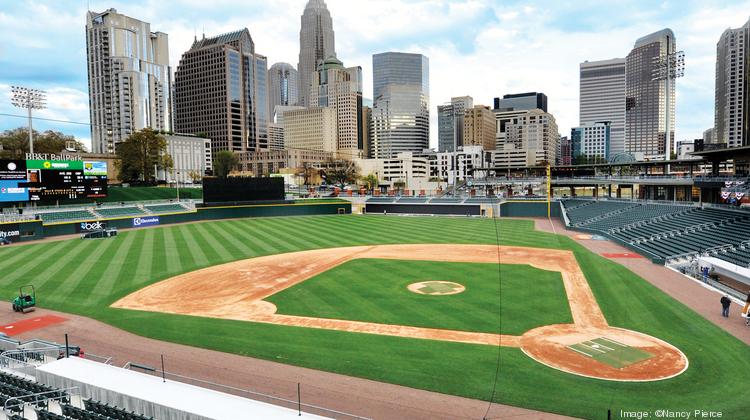 Charlotte KNights Baseball
Charlotte Knights baseball is a minor league team that relocated to Charlotte in 2015. The team moved into a brand new stadium in Uptown Charlotte with a view that over looks the Charlotte skyline.
Charlotte Motor Speedway
Charlotte Motor Speedway is where the very popular race, Coca-Cola 600, is held in Concord, NC. NASCAR Racing is very popular in the Charlotte area.
The Carolina Panthers
A professional American football team based in Charlotte, North Carolina. The Panthers compete in the National Football League, as a member club of the league's National Football Conference South division.
Charlotte Hornets
An American professional basketball team based in Charlotte, North Carolina. The Hornets compete in the National Basketball Association, as a member club of the league's Eastern Conference Southeast Division.
Charlotte Magazine
In a city that strives to be excellent, we set the standard for editorial excellence. Nowhere else will you find the mix of compelling narrative storytelling, sharp and energetic front-of-book pieces, and stunning photography. You've never seen our food scene look so good, our changing landscape look so sharp, or our stories told with such depth and purpose. We explore the richness of Charlotte's neighborhoods, culture, and character, and we will always be the home for the best longform journalism in the city. We are current with Charlotte's trends, but each month we deliver a magazine that will stand the test of time.
Passport To Carolina's
New to the area or a native, you will enjoy all Passport To The Carolinas provides. We have compiled the hottest spots in the area to visit with helpful links and savings all in one Passport for our clients! We partner with many local businesses to provide exclusive saving and an experience for our clients before, during and after closing that is like no other lender. It delivers World Class in a new way! From exclusive Private Chef parties that offers up to 15 of your friends and family members to visit you new home in style, to our sporting event ticket pack after closing, courtesy law care when you move in, as well as coupons and more for savings on dining out, entertainment and services for the home! Enjoy!